Find out how Zilculator's features can help you create beautiful, insightful and effective property analysis reports in minutes.
Dashboard
After registration, you get to see the Dashboard where general account information and important notifications/updates are displayed.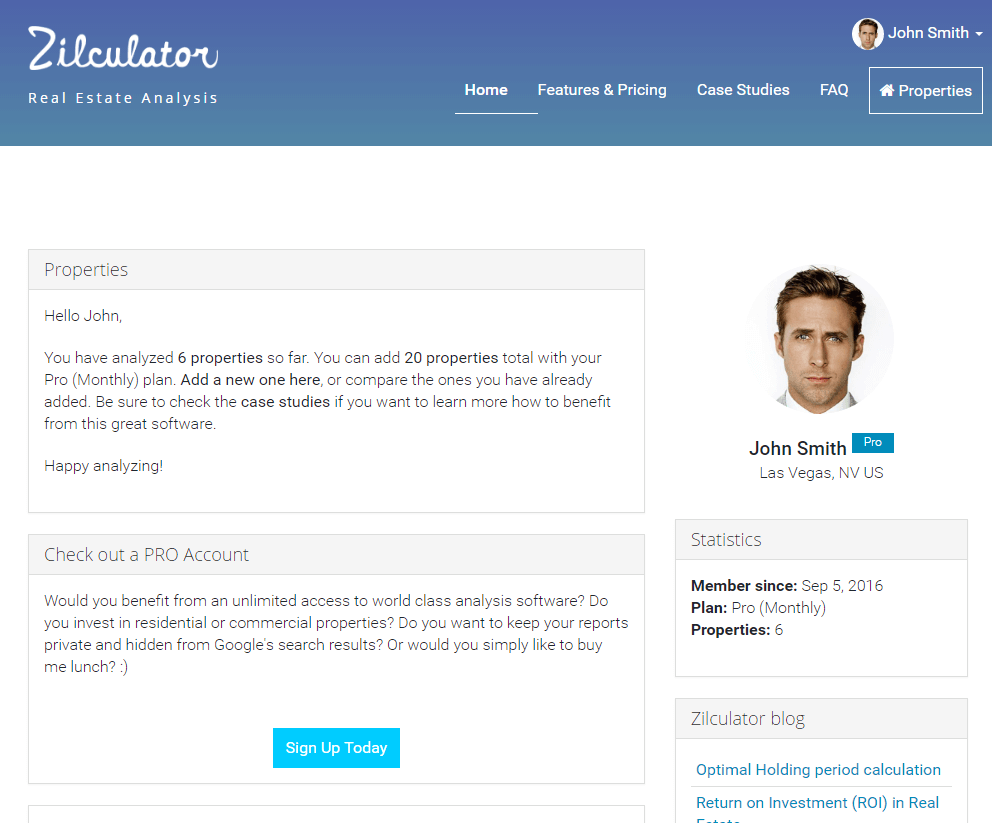 User-friendly & Automated Forms
There's no no learning curve with Zilculator! Helpful pop-ups will guide you throughout the process of adding a new property easily. You enter an address or a property MLS #, and the software loads property data (incl. photos, sales history, etc.) from the MLS®, Rentometer® and other data sources. You can add financing details, repairs, incomes and expenses. You can even schedule expenses!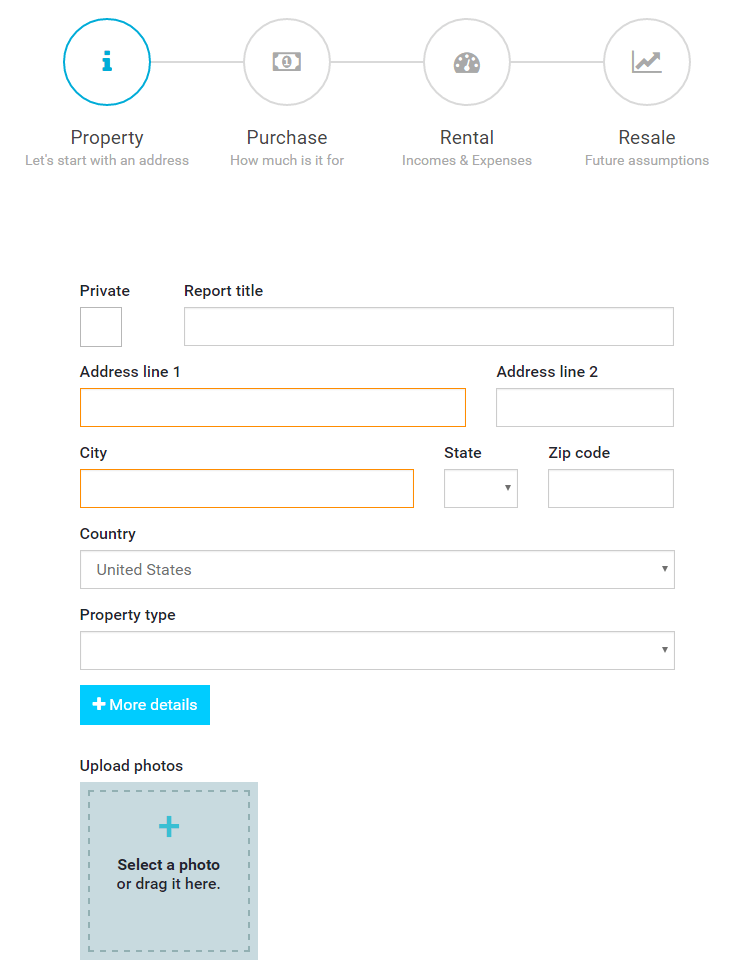 Rental Property Report
Create a beautiful and interactive online property analysis report in just about 2 minutes. Roll your mouse over the financial terms to show their definitions. Share the report with investors/buyers by email, or via social networks.
View sample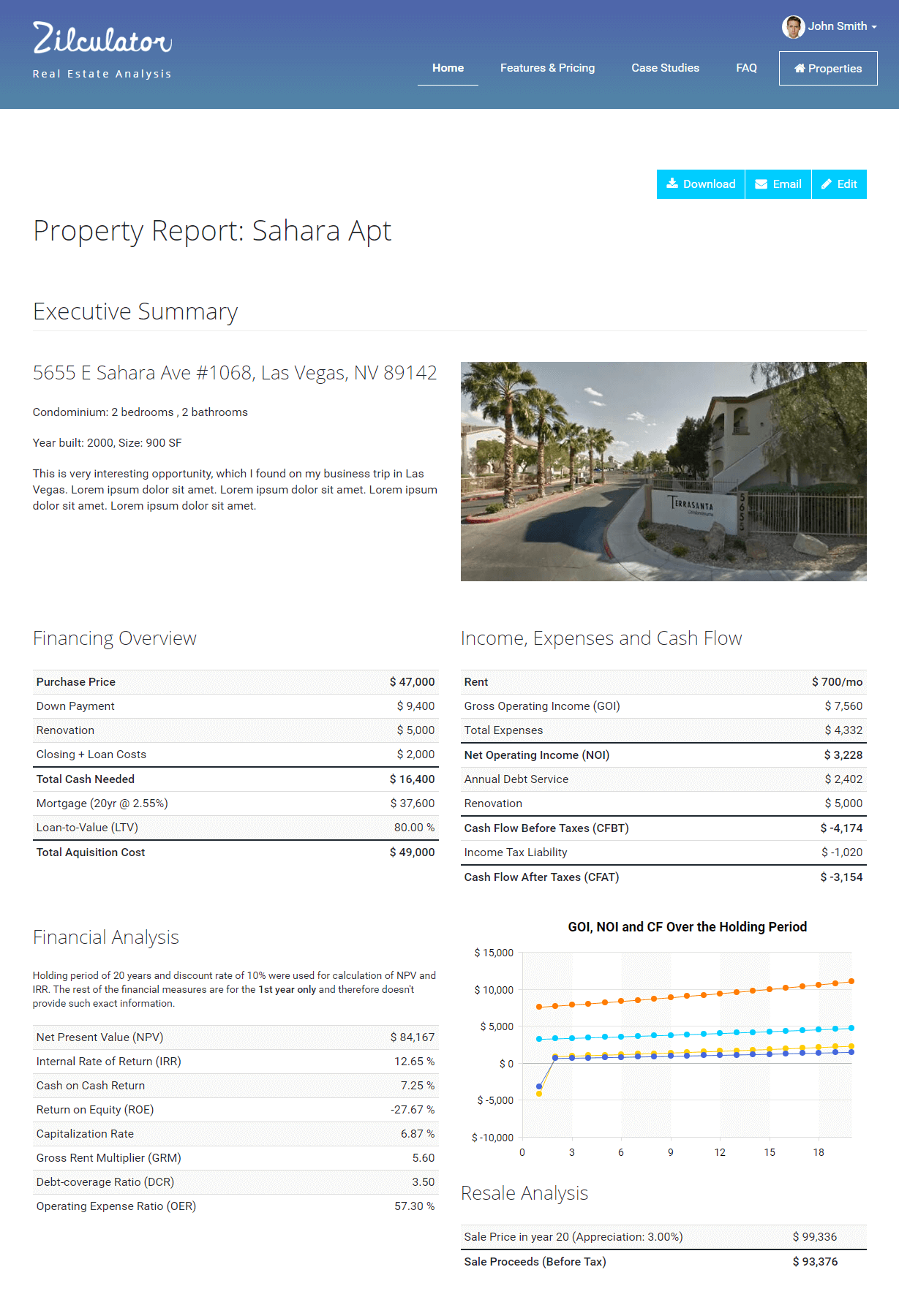 Fix and Flip Report
Rehabbers using Zilculator never overpay for their deals, because they run the numbers - including extensive rehab estimates and financing options in the rehab evaluator. Zilculator helps them raise money for their projects with a professional lender report. Realtors and Wholesalers use this report to present flips to investors in the format and with the numbers they understand.
View sample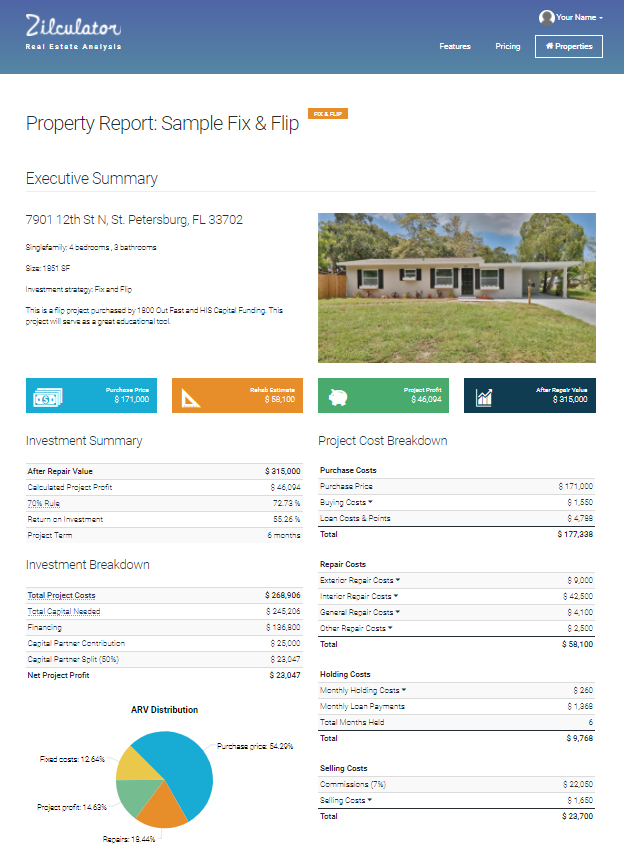 Wholesale Analysis
Select whether to market a property to a flipper or a rental property buyer. You will determine the maximum allowable offer in the wholesale report and then with just 1 click generate a marketing report for your buyers list!
View sample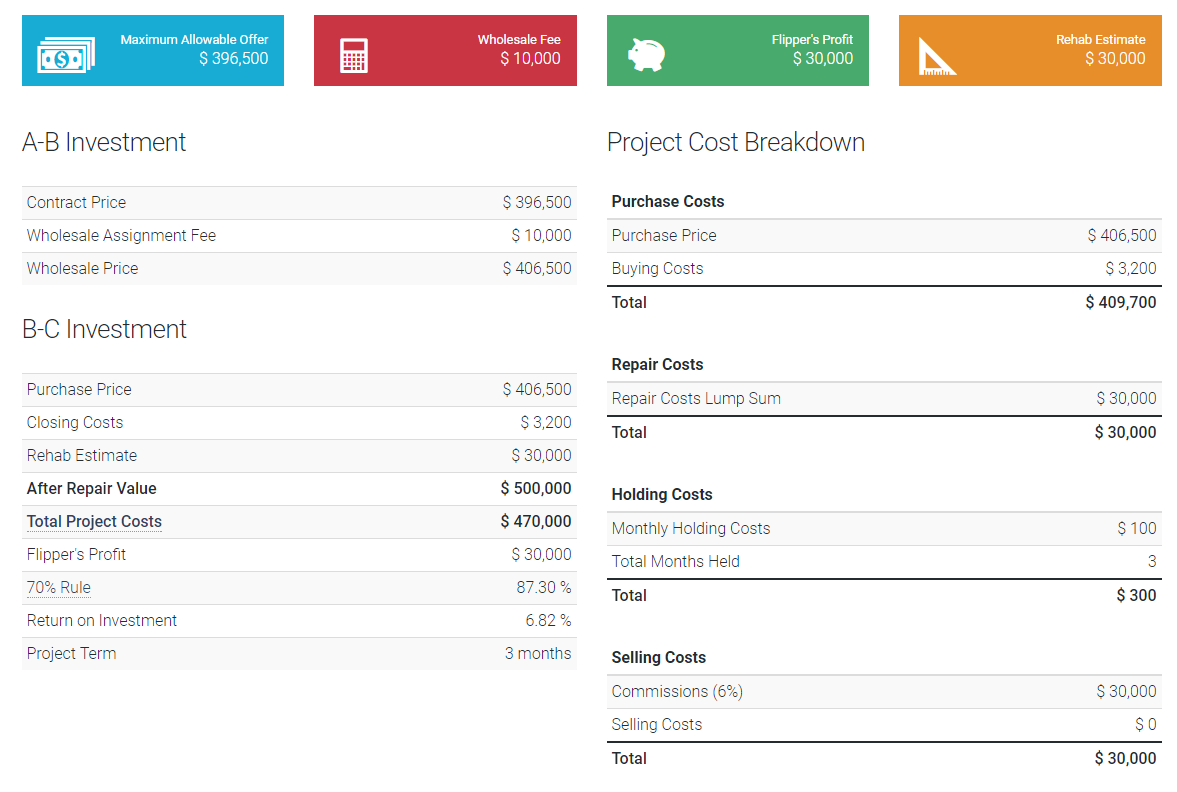 Property Inventory Website
Show all your available deals on one page! No need to email each property report separately. Share your own customized URL (subdomain) with your buyers. Add your branding, contacts and generate buyer leads with built-in forms. Don't want to send clients to Zilculator's website? Install our inventory plugin on your site!
View sample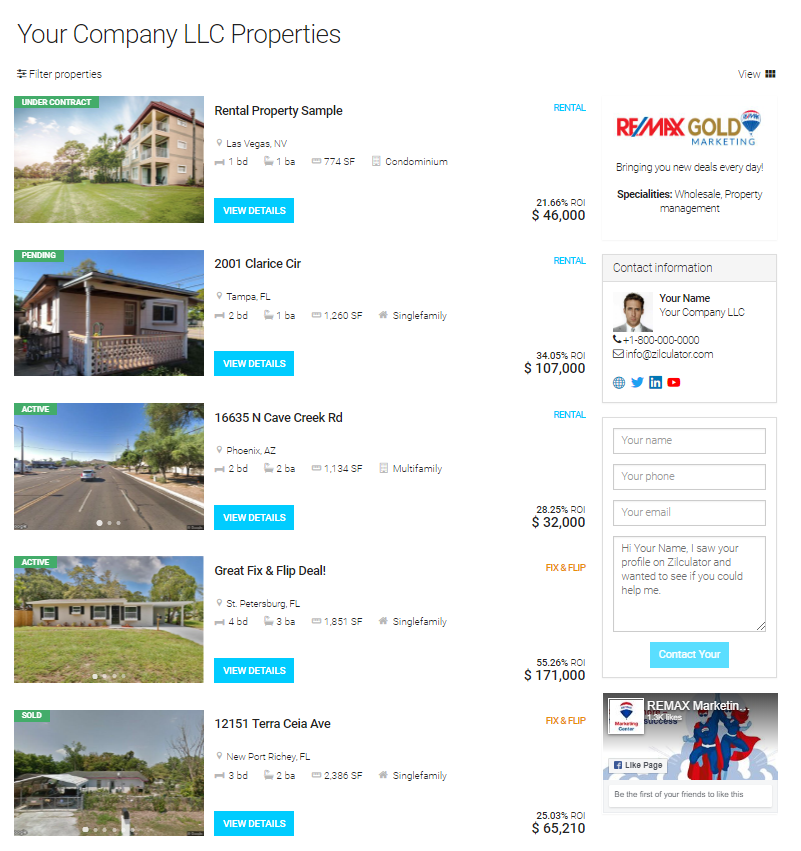 Off-Market Property Marketplace
Publish your deals to our Marketplace and have thousands of buyers nationwide compete for your properties!
View marketplace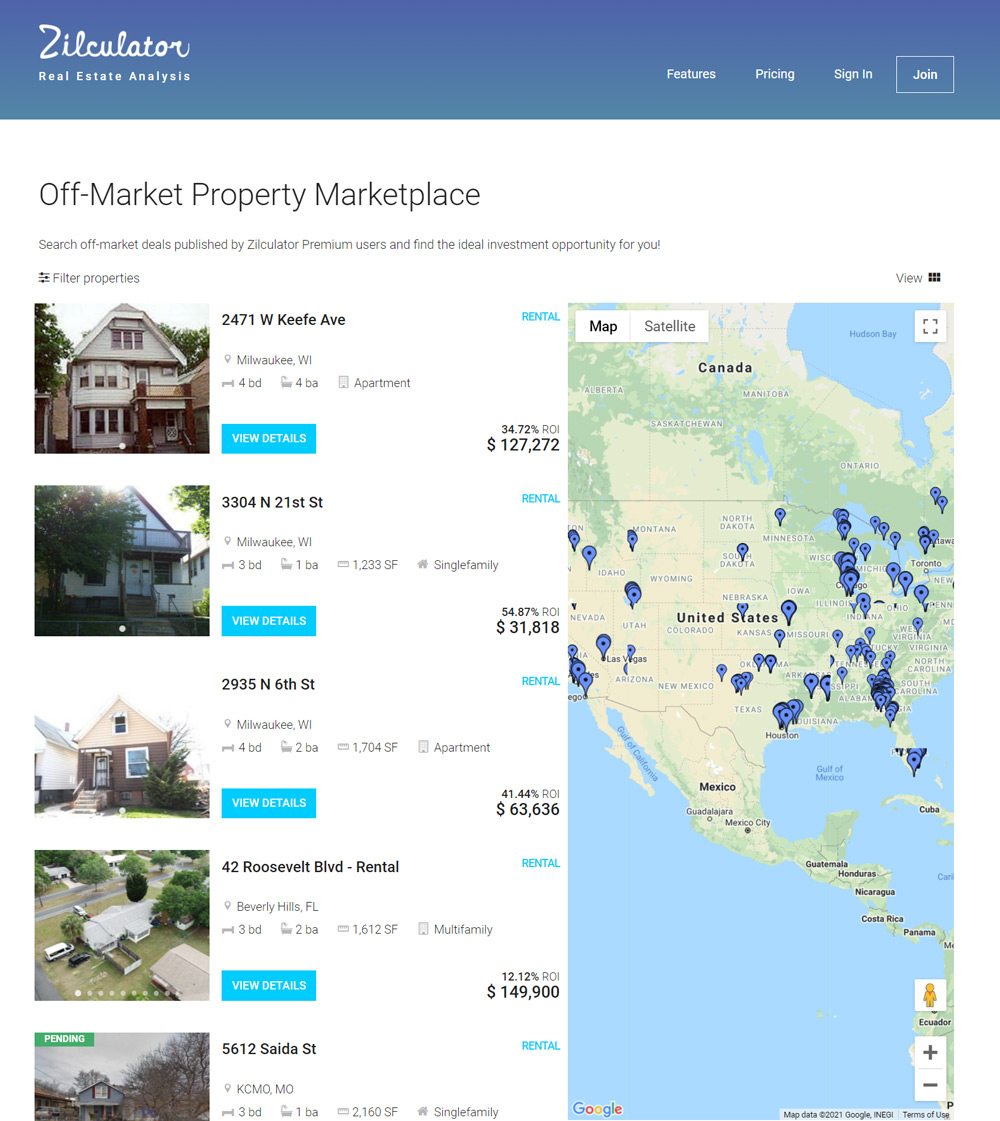 Sales Comps
Zilculator helps you generate CMA within a few seconds by automatically loading hundreds of recent sales comps. You can filter them, sort them by similarity or add your own comps manually.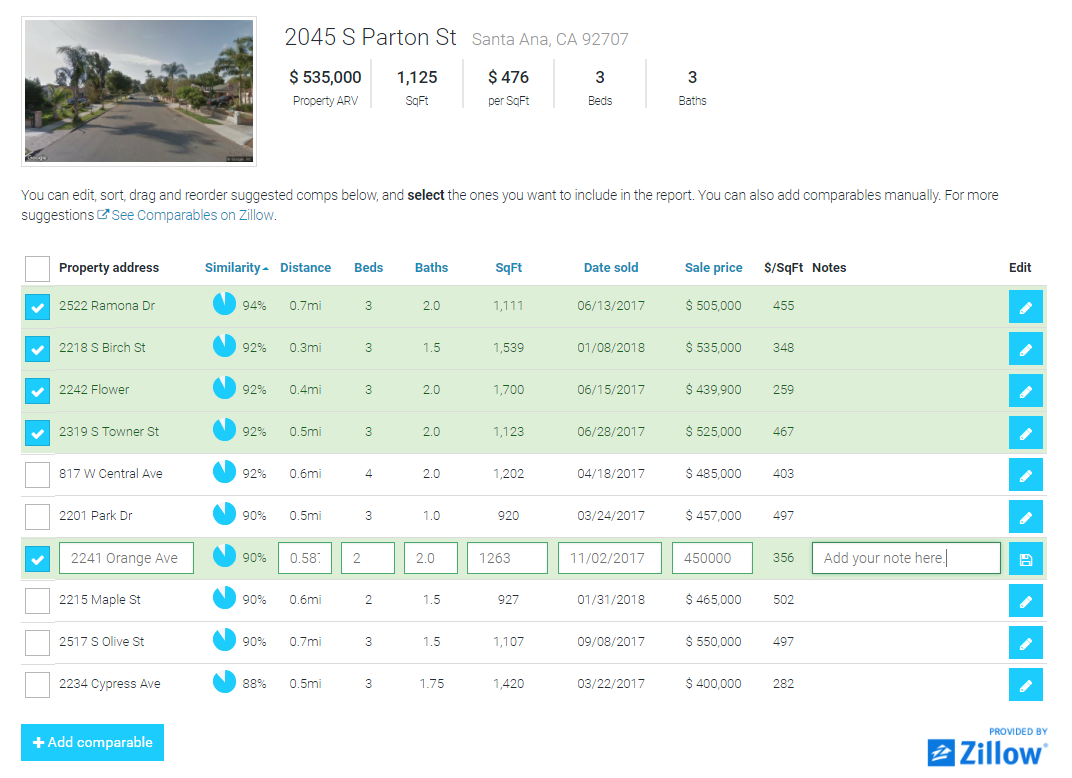 Rental Comps
We partnered with Rentometer Pro® to show the industry-standard rental estimates right in our rental property report. You can display loaded rental comps or add your own as well.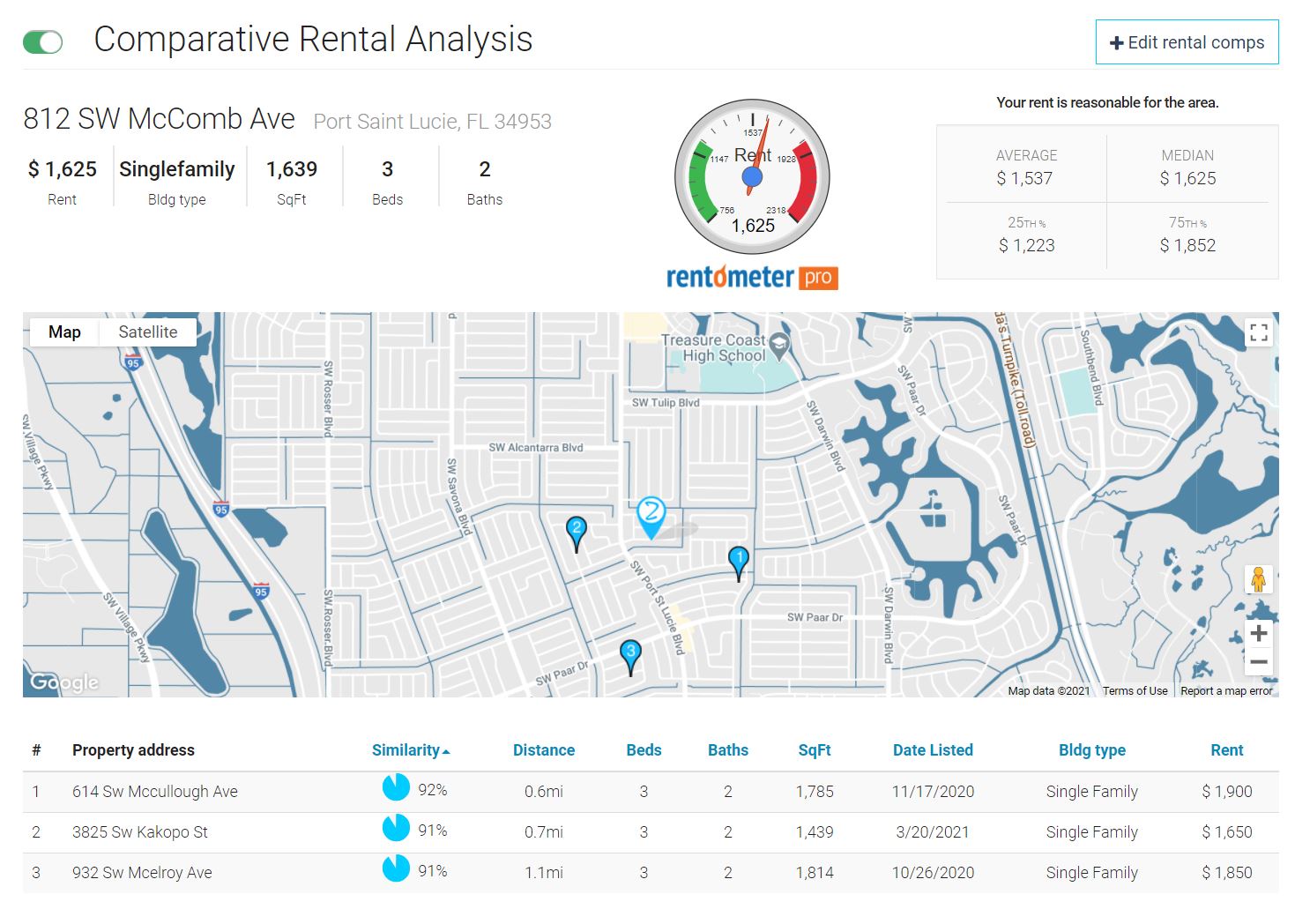 Compare Deals
Select two or more properties for comparison to see which investment has better returns at a glance. Or compare various investment scenarios, such as different financing, rent, purchase price etc. Learn more in Zilculator Help Center.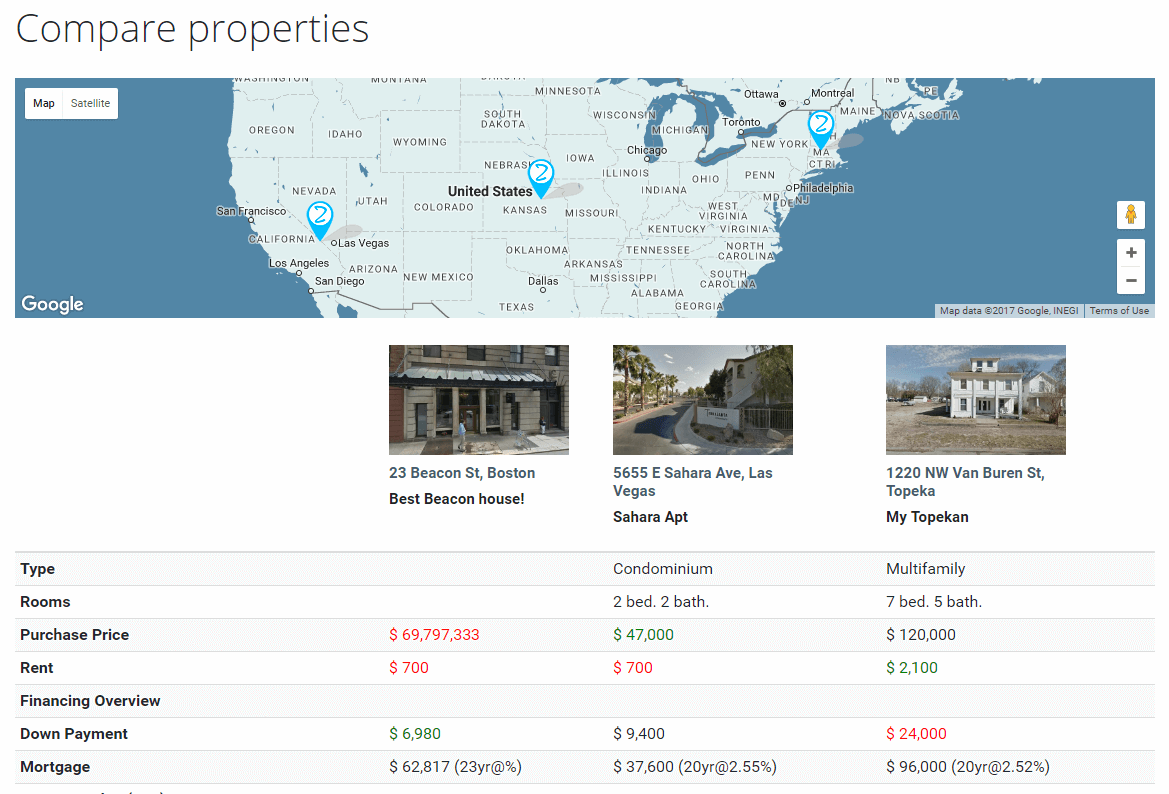 Brand Your Reports
Add your logo and contact details to your reports, both in the online and PDF version. Contact us if you would be interested in white label version (removing all Zilculator branding).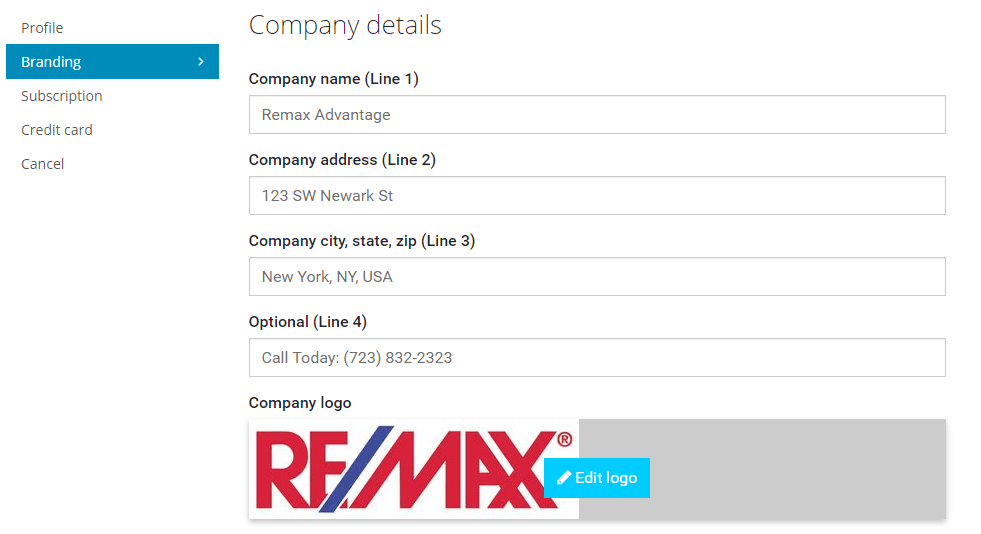 Generate Investor leads!
Our lead generation forms will capture details of prospective buyers and deliver them straight to your inbox or CRM.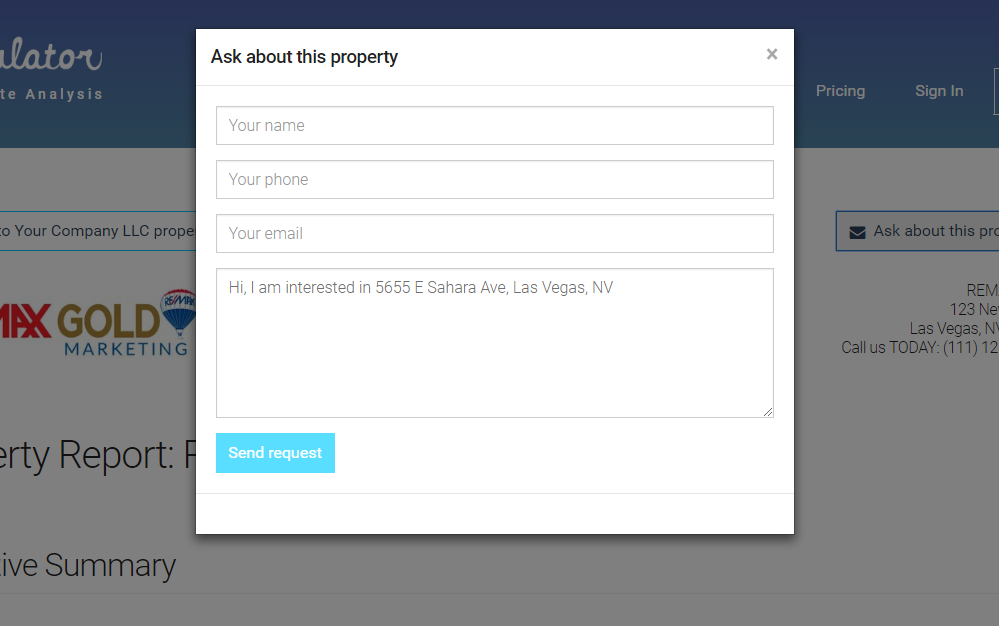 Join thousands of real estate professionals who have automated their investment property analysis.