Zilculator Charity
At Zilculator we believe in giving back. We made regular donations a part of our company's mission statement. Every year we donate 10% of the net proceeds to our charitable partners.
Charity partners for 2019
Make-A-Wish®
Tens of thousands of volunteers, donors and supporters advance the Make-A-Wish® vision to grant the wish of every eligible child diagnosed with a critical illness. In the United States and it's territories, on average, a wish is granted every 34 minutes. We believe a wish experience can be a game-changer. This one belief guides us and inspires us to grant wishes that change lives of kids.

www.wish.org
United States
NorthRidge Church in Sabetha
NorthRidge Church exists to reach and equip people for Christ without borders. We take the last words of Jesus to "make disciples" seriously. This is done by reaching out to the world with the gospel and helping believers to be more like Christ. This begins in the home and extends throughout the world.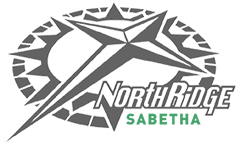 www.northridgesabetha.com
Kansas, USA
Become our charity partner for 2020
There are a wide range of charities we are considering every year. Please send us an email to: info@zilculator.com and answer the following questions to the best of your knowledge.
What is the name of your organization?
Who is going to be the primary contact in your organization we should contact?
What is his/her email address?
What is your website address?
How many years have you been in operation?
What do you do? Who do you help? How do you do it? Describe your organization in a few sentences.
How many people do you have working in your organization full-time?
Are you registered in the US as a non-profit? Can you provide a tax receipt for donation of any size?
What percentage of our donation will go to the final cause and what percentage will go to overhead expenses?
Anything else you want to share?
Charity benefits from every sale!